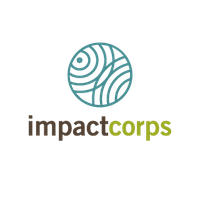 Workshop: Forget the Pitch - Tell Your Story
Facilitators: Julie Sifuentes, founder of Peace Corps Kids and Juliana Essen, founder of Impact Corps
If you're actively seeking support for a project or social venture, you'll need a persuasive pitch. But pitches can be agonizing – so many details, so little time! And the image of this quintessential pitch competition, Shark Tank, strikes fear into the heart of budding entrepreneurs. So forget the pitch. Humans connect through stories, and thanks to Peace Corps and your other life experiences, you have a compelling one. We're here to start honing it for maximum impact.
This workshop draws on Ashoka methods to create an authentic, empathetic, and effective change-making story. The facilitators, Julie and Juliana, share their journey through this process, which produced a 2.5 minute video pitch and helped to launch their NPCA affiliate groups. They then lead participants through similar exercises that emphasize reflection and description.
Videos to watch as you wait:
Reflection prompts:
What social or environmental problem are you passionate about solving? Think about when you first encountered this problem. Describe a scene in detail using all 5 senses.

What emotions does this issue or problem evoke? Describe a memorable moment from your Peace Corps experience or life that illustrates how you feel, using all 5 senses.

What are your core values? Take at least one value and describe an instance from your life that illustrates it in detail, using all 5 senses. Then reflect: How are your core values connected to the issue or problem that you are passionate about solving?
Additional resources:
About the facilitators: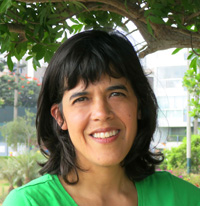 Julie Early Sifuentes is the Founder of Peace Corps Kids. Julie's mother, Peruvian, and father, a Returned Peace Corps Volunteer, met in the 60's during his service in Peru. Her childhood experience in a multicultural, multiracial family in a rural community in Oregon had a profound influence in her life. As Julie grappled with her mixed identity, she met a few people with very similar stories as hers; people who were also Peace Corps Kids. Inspired by these connections, Julie founded an online platform to build community among Peace Corps Kids and promote intercultural bridging through storytelling.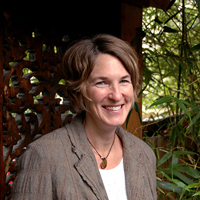 Juliana Essen is a social impact multiplier whose work advances the most promising solutions to global sustainability and wellbeing. As a Peace Corps Volunteer in Thailand, Juliana worked with farmers to promote sustainable agriculture and with women to establish community-based microenterprises. As a public anthropologist (PhD, University of Minnesota), Juliana taught global citizens at Soka University while publishing on ethical development and economics. In 2015, Juliana launched Global Wellbeing Institute, a public benefit corporation that empowers mission-driven individuals and organizations to advance a Good Life for All. Juliana believes wholeheartedly in the potential of the Peace Corps community as a change-making movement, so she launched Impact Corps in 2019.
---